This website is under construction
Reading session with Fr John Behr for ACOT students and alumni postponed
Due to travel restrictions imposed by the US government, Fr John Behr cannot travel to Europe on April 12th. This means that the session in which we read St Gregory of Nyssa and St Maximos the Confessor will have to be postponed to a later date.
Pan-Orthodox endorsement agency in The Netherlands
The Orthodoxe Zendende Instantie (OZI, Orthodox endorsement agency) has been established as the official Orthodox body responsible for the endorsement of Orthodox chaplains in The Netherlands. OZI was founded on 16 December 2018 by Metropolitan Athenagoras, chairman of the Orthodox Church in the Netherlands (OKIN) and Bishop Arseny, chairman of the association of Oriental Orthodox Churches (SOKIN). OZI represents the approximately quarter of a million Orthodox in the Netherlands of both the Eastern Orthodox and the Oriental Orthodox church families at a governmental level. In practice this means the Ministries of Justice and Security, of Defence and of Education. OZI also will act as coordinating body for Orthodox chaplains employed by hospitals and similar private institutions. Finally, OZI will be the ecclesial authority for St Irenaeus Orthodox Theological Institute, which is currently being founded and will take the place of the Amsterdam Centre for Orthodox Theology.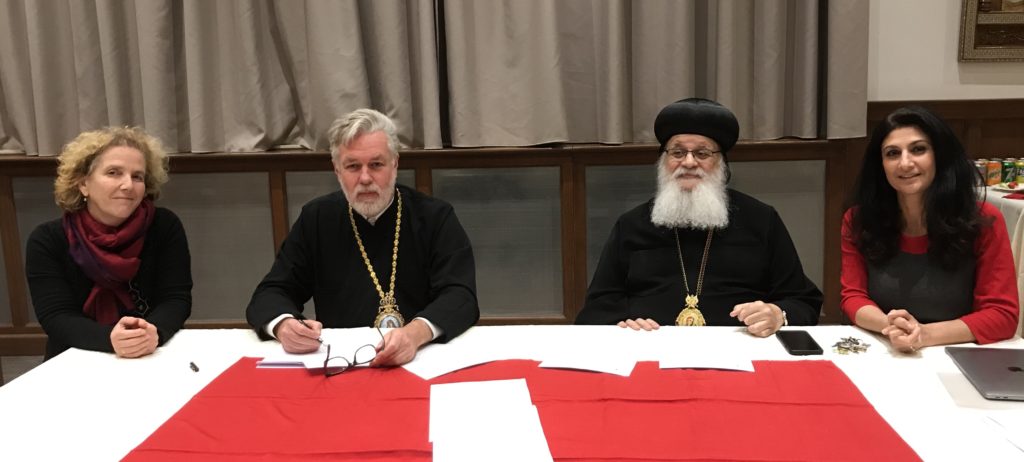 On the road to independent Orthodox chaplaincy
On 6 November, OZI requested the minister for Legal Protection (part of the Ministry of Justice and Security) mr. Sander Dekker, for official recognition of OZI as endorsement agency for Orthodox prison chaplains in the Netherlands, a request that was originally filed in 2010. If the request should me approved, the Orthodox would become the eighth independent denomination within the Ministry of Justice and Security. For ten years already, a team of Orthodox chaplains have been ministering to those incarcerated in the Dutch prison system. The Orthodox team, in which both the Eastern Orthodox and the Oriental Orthodox are represented, however, is presently operating under the authority of the Protestant denomination.