St Irenaeus Orthodox Theological Institute is the successor of the Amsterdam Centre of Orthodox Theology (ACOT)
This website is under construction, but you are welcome to browse through it. 
Staff and board of St Irenaeus Orthodox Theological Institute wish you a joyful and blessed Pascha!
Christ is risen! He is risen, indeed!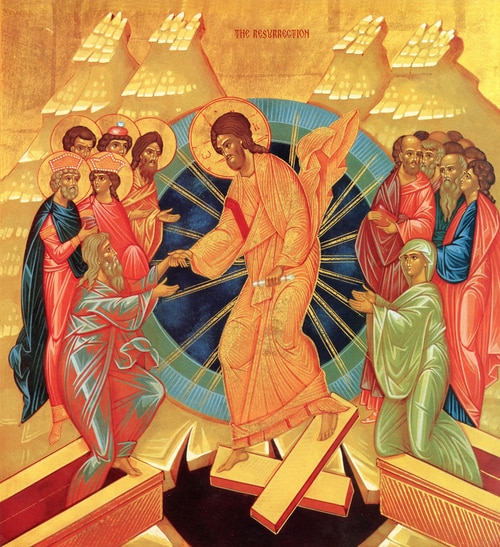 Χριστóς ἀνέστη! Ἀληθῶς ἀνέστη! 
!ܡܫܝܚܐ ܩܡ! ܫܪܝܪܐܝܬ ܩܡ
Christus is opgestaan! Hij is waarlijk opgestaan!
Христос воскресе

! 

Воистину воскресе! 
Πιχρí
ςΤος αϥτωΝϥ
! 
ϦΕΝ οΥΜεθΜΗι αϥτωΝϥ
ქრისტე აღსდგა

! 

ჭეშმარიტად აღსდგა

!
Kristus nousi kuolleista! Totisesti nousi!
Hristos a înviat! Adevărat a înviat!
Məsih dirildi! Həqiqətən dirildi!
Krishti u ngjall! Vërtet u ngjall!
What Did Deacons Do?

On 24 – 26 February Tilburg University presents an online seminar on the role of deacons in the early Church. The lectures will last from 16 – 17 hrs, GMT+1. One of the speakers will be Dr. Grant White, senior lecturer at our sister institute Sankt Ignatios College (Stockholm School of Theology). For more information and registration (free of charge): Tilburg University.
Online

 lecture by Fr John Behr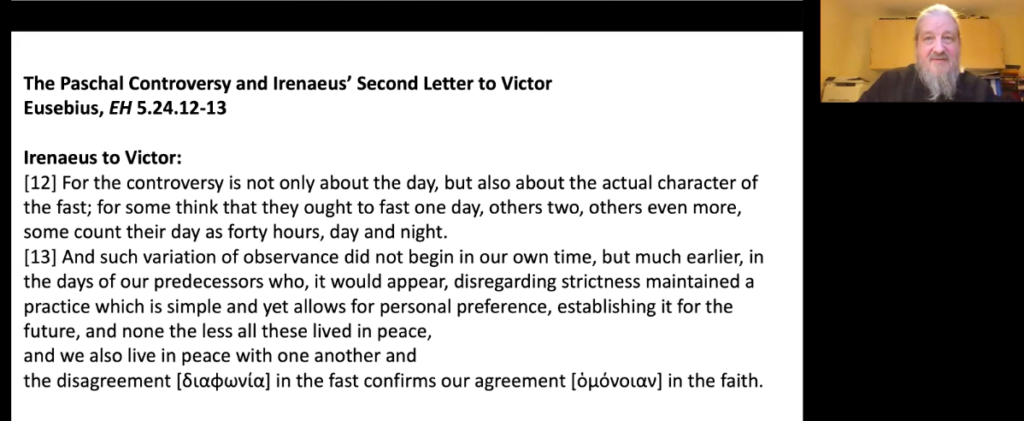 On Saturday 31 October at 13.00 (Dutch time), Fr John Behr delivered an introductory lecture on Saint Irenaeus of Lyons, the patron saint of our institute and the first great theologian of the Christian church. Father John, amongst other things, pointed out similarities between the situation of the Orthodox Church today and that of St Irenaeus' time, the 2nd century: 
"Irenaeus of Lyons presents us with a striking, and perhaps timely, reminder not only of the nature and coherence of Orthodox theology in his writings as 'the symphonic exposition of Scripture in accordance with the Canon of Truth', but also through his activity of the way in which peace amongst the churches is maintained. Of course, the two are bound up with each other. As he puts it: 'Our difference of practice confirms our unity of faith.' Only when the focus in on the faith, on the one Lord Jesus Christ, whose one Body we are, can we make such a statement, following Irenaeus. It is possible that St Irenaeus could only maintain this at that unique point in Church history, when the factionalised communities were developing from independence through federalisation to a unified monepiscopal structure. A situation not unlike our own today. Maybe that also requires us to go back to Irenaeus to understand about how and where unity in peace, in symphony is to be found."
Start Pre-Master/Minor programme 2020-2021
On 29 August, a fresh group of students started the combined Pre-Master/Minor programme of St Irenaeus at Vrije Universiteit Amsterdam. This is the fourth academic year running that both Orthodox and non-Orthodox students of various universities and backgrounds study in this programme together. The programme consists of the following courses: History of Orthodox Christianity (teachers: Fr Michael Bakker and Fr Joan Lena), Scripture in Orthodox Christianity (Fr John Behr), Orthodox Anthropology (Fr Michael Bakker), Liturgy in Orthodox Christianity (Fr Joan Lena) and Orthodox Theology (Fr John Behr). Due to corona measures this year's orientation day had to be held online, as did the first 'intensive' on Saturday 19 October.
Father John Behr has relocated to Aberdeen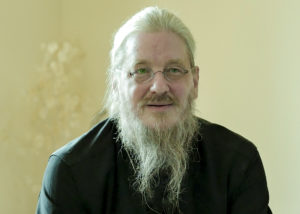 Father John Behr bade farewell to St Vladimir's Orthodox Theological Seminary in New York where he worked for more than 20 years as, amongst other things, dean and professor of Patristics. This summer Fr John moved to Aberdeen, Scotland where Queen Elizabeth appointed him to the Regius Chair of Humanity at the School of Divinity, History and Philosophy at the University of Aberdeen. Fr John will continue to occupy the Metropolitan Kallistos Ware chair of Orthodox Theology in Amsterdam for one day per week. As soon as the pandemic allows, he will be able to travel to The Netherlands more frequently.
Online conference Global Orthodoxy
A three-day online conference, starting on 30 September, was devoted to the influence of political change and migration in the 20th and 21st centuries on global Orthodoxy. It was organised by the Institute of Eastern Christian Studies at Radboud University Nijmegen. People from all over the world participated in this conference which is part of the project Global Orthodoxy, funded by the European Research Council. During the contributions, which this time mainly focused on the Eastern Orthodox, globalisation of the Orthodox traditions was the main theme. For more information, see Global Orthodoxy. 
Post-Master course on St Gregorios of Nyssa
On 1 October the first Post-Master course started. During a series of online sessions alumni of St Irenaeus/ACOT study On the Making of Man by St Gregory of Nyssa. Fr John Behr leads the participants through this fascinating text and challenges them to read it closely during intense and interactive online sessions.