The staff and board of St Irenaeus Orthodox Theological Institute wish you a joyful Pascha! This year, the Feast of the Resurrection of the Lord starts for the Orthodox on 24 April, one week after Easter in the Western Churches. 

The war in Ukraine casts its shadow over the Feast of Feasts. The staff of St Irenaeus has signed several declarations against the war. We are also aware of armed conflicts taking place in other countries, which do not receive so much attention from the media, such as in Ethiopia. The war also opens old wounds from the strife in former Yugoslavia. We hope and pray fervently that during the Paschal period the war may come to an end.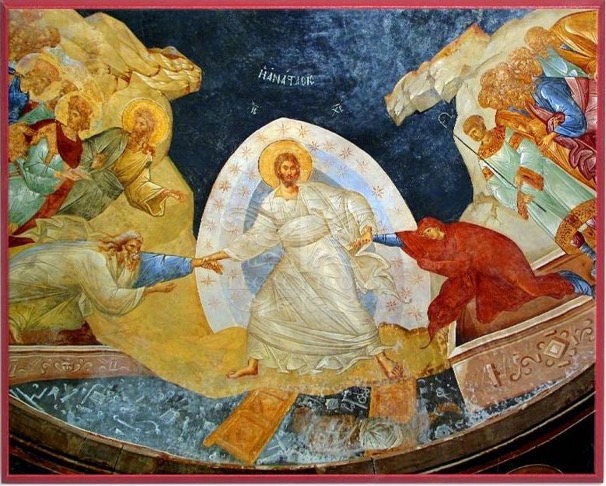 Pre-Masters and Minors
Application for our Pre-Master and Minor courses starting in September 2022 can be submitted via the relevant pages on this website:
Pre-Master
 and
Minors
.
Royal Academy of Sciences webinar on May 2nd
On Monday May 2nd, the rector of St Irenaeus, Fr Michael Bakker, will take part in a webinar of the Royal Dutch Academy of Sciences entitled 'War in Ukraine: religion and international relations'. For more details and registration please visit the website
of the Academy of Sciences.
Lecture by Fr Joan Lena on June 11th
On Saturday June 11th, Fr Joan Lena will deliver a lecture in the Orthodox Parish Amersfoort at 11:00. The title is "Why do we celebrate and receive communion?" The lecture will be delivered in Dutch. Fr Joan will focus on the texts of the anaphora of the Byzantine, Syriac and Coptic traditions.
Save the dates: September 9th and 10th
On Friday September 9th, we plan to mark the relocation of St Irenaeus to Radboud University with a physical gathering. We will convene on the campus in Nijmegen for a small symposium in the afternoon. The main speaker will Fr John McGuckin, who was the Nielsen Professor of Early Church History at Union Theological Seminary and Professor of Byzantine Christian Studies at Columbia University in New York City. He is now affiliated with Oxford University.
Our very first 'St Irenaeus day' is due to take place on September 10th. More on this subject will be announced later.