During its first three years, the Pre-Master was offered as a one-year part-time programme, serving also as a Minor programme for bachelor students from various Dutch universities. The very positive evaluations from the students, together with their request that more courses be offered, have prompted us to add an additional year. This second year beginning will be offered for the first time in the academic year 2022/23.
The Pre-Master programme is set at 60 European Credits (1 EC = 28 hours of study) lasting two academic years. During each of the two semesters three courses are taught concurrently. The study load is half of a full-time programme.
The programme is a preparatory course, offering a path to two Masters at Radboud: Master Geestelijke Verzorging and Master Mens- en maatschappijwetenschappen, specialisation Godsdienst en Levensbeschouwing.
Modules and credits:
First year, first semester
1. Orthodox History I – 5 EC
2. Orthodox Scripture – 5 EC
3. Orthodox Liturgy I – 5 EC

First year, second semester
4. Orthodox Liturgy II – 5 EC
5. Orthodox Theology I – 5 EC
6. Orthodox Anthropology – 5 EC
Second year, second semester
7. Orthodox History II – 5 EC
8. Introduction to Religious Studies – 5 EC
9. Methods of Religious Research – 5 EC
Second year, second semester
10. Theology II – 5 EC
11. Thesis workshop – 10 EC

The teaching faculty consists of: Fr. John Behr, Fr. Michael Bakker, Fr. Joan Lena and guest lecturers.
The Pre-Master Programme is designed to provide a solid basis in Orthodox theology at an academic level. The entry requirements are a Bachelor's degree, which may be in a subject other than theology, from a regular Dutch university of applied sciences (HBO) or an equivalent foreign degree and general familiarity with the Bible. In the first year of the Pre-Master we will study the rudiments of Orthodox history, the reading of Scripture, theology, liturgy and spirituality. In the second year we will further deepen and broaden the students' knowledge of these subjects and engage with contemporary issues.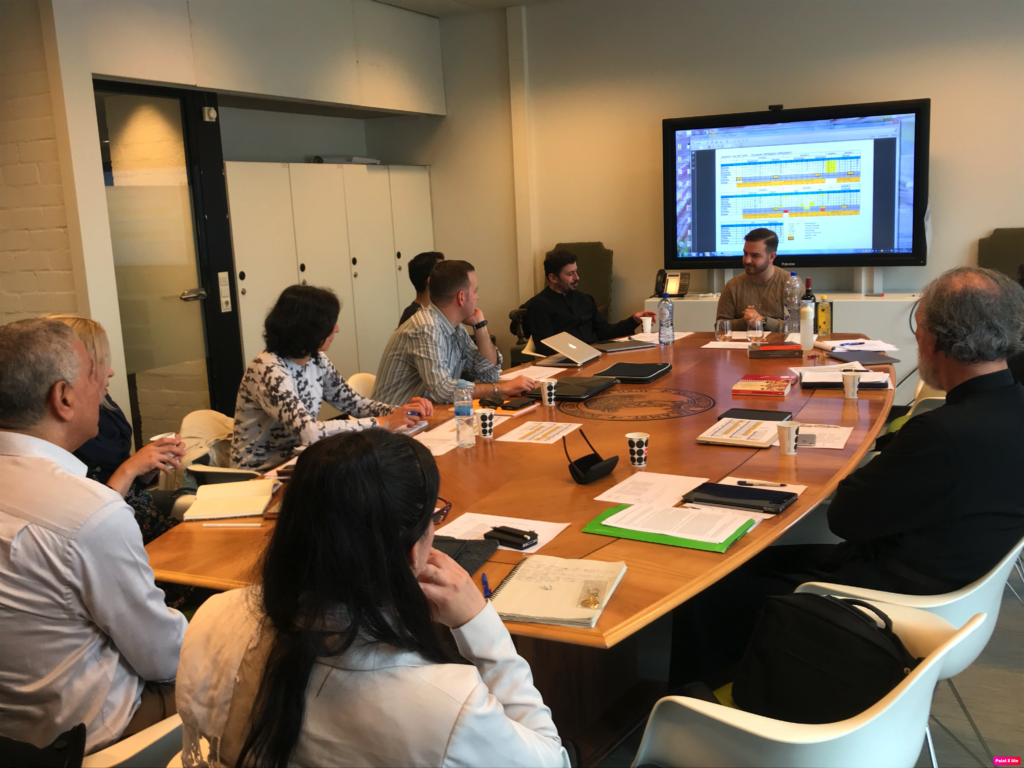 Courses 1-7 and 10 are taught in an on-line and 'blended learning' format. This means that there are no traditional lectures at university, but rather videos which can be watched at home and assignments such as papers, posts in online discussions and student presentations. The courses consist of eight modules lasting two weeks each, offering students great flexibility as to where and when to study. In addition to these asynchronous activities, each module also contains an online Zoom session. In the first year, the student will be required to write both a mid-term paper and a final paper for each course. In addition to the online meetings, we will organise study days, offering students lectures as well as providing the opportunity of meeting each other face to face.
At the start of the programme there is a general orientation online meeting to acquaint yourself with your fellow students, the programme and the learning management software.
The classes are taught in English (about courses 8, 9 and 11 more information will follow).
During the first year, Pre-Master students study together with Minor students. In order to register for the Pre-Master programme, please contact us through this form. You will be contacted and will receive information about the admission procedure. If you are interested in the minor programme, please consult this page.